Personal Photo
Options
Custom Title
MAXWELL DANIEL PHILLIPS doesn't have a custom title currently.
Personal Info
Location: No Information
Born: No Information
Website: No Information
Interests
No Information
Other Information
Occupation: Gryffindor
Year: Seventh
Shipper: No Information
Gif: No Information
Alias: Francis
Statistics
Joined: 2-September 13
Status: (Offline)
Last Seen: Nov 30 2013, 05:50 PM
Local Time: May 25 2018, 11:05 AM
3 posts (0 per day)
( 0.05% of total forum posts )
Topics
Posts
Comments
Friends
Sep 13 2013, 05:34 PM
On most days after school, Maxwell could be found in greenhouse #1, enjoying the quiet and tranquillity one could only really achieve in the presence of man-eating plants. He would sit on one of the worktables, legs swinging back and forth, and read one of the many books he'd purchased on the last trip to a muggle bookstore. It was lonely, he supposed, but Max was used to quiet. With a mute best friend, he wasn't exactly used to a loud life. No, things were nice and peaceful, even if said best friend happened to sprout fur every full moon. There wasn't much one could do about that, besides make sure that her supply of wolfsbane potion was topped up and that there were spare clothes left under a certain rock at the edge of the forest for the morning after, just in case. Humming to himself absently as he read through an odd crime novel, Max wondered if Indie would come find him (it wasn't like that would be hard, he was very predictable in this sense) or if she'd wait till he reappeared back in civilisation to see him. Whatever, he didn't really mind either way.
Nov 30 2013, 05:51 PM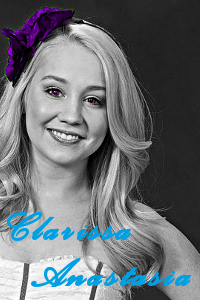 Sep 2 2013, 06:31 PM
Sep 2 2013, 06:22 PM